About Our Training
Debra Moody, B.A., ABCDT, CPDT-KA, is a graduate and certified dog trainer of Animal Behavior College; a certified professional dog trainer-knowledge assessed by the independent Certification Council for Professional Dog Trainers; an authorized Animal Behavior College mentor trainer; a professional premium member of the Association of Professional Dog Trainers; an AKC Canine Good Citizen® evaluator; a silver level member of SPARCS - Society for the Promotion of Applied Research in Canine Science; a professional member of Behavior Education Network®; a full member dog training professional of The Pet Professional Guild; and a certificate of excellence recipient from "Living and Learning with Animals – The Science of Behavior Change" with Susan G. Friedman, Ph.D. By providing convenient in-home training, Debra helps clients create solutions to fit their needs and busy schedules. She stays up-to-date with current training methods and practices by attending workshops, conferences, webinars, and seminars both locally and nationally.
Read More
Training Philosophy
Training from the heart promotes the belief in your dog's ability to learn through fair, motivational and well-intentioned methods. Training that is fun and joyful enhances learning and opens up a better way to communicate with your dog. Faithful Friends promotes effective, humane, dog- and people-friendly training methods based in current learning theory and research.
Read More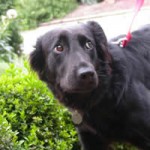 Fear in Dogs – Where Does It Begin?
Were you aware that research shows the combination of different genetic blueprints and different experiences inside the womb can result in two dogs with very different personalities and tolerances? Even though they have grown up together, those beginnings mean that a similar environment will affect them in different ways as they continue to develop. Patricia McConnell, PhD., shares these findings in her informative article written for The Bark magazine. As Dr. McConnell states, "The answer begins, of course, in the genetic make-up of each dog, which is unique to that individual." Read more here, and let the story begin...
Read More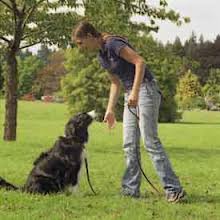 The Dog Decides What Is Reinforcing. Huh?
"The dog decides what is reinforcing." Positive reinforcement trainers frequently say that to their human students. What they mean is that people can easily be mistaken about whether something constitutes reinforcement. For instance, we may think praising or petting our dogs are reinforcers, but if they do not cause behavior to increase or maintain, they are not. Read on for an excellent blog post by Eileen Anderson on navigating the power of choice in reinforcement.
Read More
He is your friend, your partner, your defender, your dog. You are his life, his love, his leader. He will be yours, faithful and true, to the last beat of his heart. You owe it to him to be worthy of such devotion. - Unknown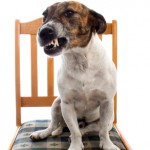 The Good Growl
"NO, BUSTER! STOP THAT! Bad boy...don't growl at that little boy..." And then wait for it...4..3..2..1.."C'mon! BAD boy!" The ubiquitous leash pop and drag. We humans are a strange lot. It's fine and dandy for a strange child to run up, raised hands, eye level with your dog, squealing, "Mommy! Look, at the puppPPPpppyyyyyYyy!" and we expect the dog to just accept this odd behavior? Yet the dog expresses his discomfort, his surprise at being startled and yes, even showing his fear of the unknown, and what happens? He gets a correction. Hmmmm... As dogs learn through association and consequence, what are the chances that after several repetitions of this sequence of events, this dog may well have a negative association with small, unpredictable human beings? Check out this blog post by the great folks at Cold Nose College on why paying attention to your dog's growl is a GOOD thing.
Read More