Our Training Philosophy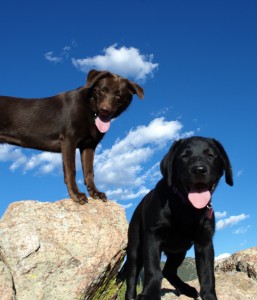 Training from the heart promotes the belief in your dog's ability to learn through fair, motivational, and reward-based methods. Training that is fun and joyful enhances learning and opens up a better way to communicate with your dog. By adhering to the LIMA principle (Least Invasive/Minimally Aversive), Faithful Friends promotes effective, humane, dog- and people-friendly training methods based in current learning theory and animal behavior research.
With an understanding of what is normal dog behavior, Faithful Friends will help create a training plan individualized to you and your dog's needs. Set your dog up for success through coaching sessions that will build trust, and enrich your bond and relationship. By utilizing the foundation of positive reinforcement, we'll find the root of your dog's problem behaviors and uncover how to prevent them from happening in the first place. Science and research shows us that behavior that is reinforced will be repeated. Learning happens whether you like it or not, so rather than punish him for doing something wrong (reactive), why not reinforce your dog for doing something right (proactive)?
Have faith in your friend! In return you will be greeted by a dog that is eager to learn and is a joy to live with. Whether you choose one-on-one coaching in the home or at our training studio; convenient day training; or group classes, your heart will be in the right place with Faithful Friends Dog Training.
If the only tool you have is a hammer, you will tend to see every problem as a nail. – Abraham Maslow
About Debra
Debra Moody, B.A., ABCDT, CPDT-KA, is a graduate and certified dog trainer of Animal Behavior College; a certified professional dog trainer-knowledge assessed by the independent Certification Council for Professional Dog Trainers; an authorized Animal Behavior College mentor trainer; a professional premium member of the Association of Professional Dog Trainers; an AKC Canine Good Citizen® evaluator; a professional member of Behavior Education Network; a silver level member of SPARCS – Society for the Promotion of Applied Research in Canine Science; a full member dog training professional of The Pet Professional Guild; and a certificate of excellence recipient from"Living and Learning with Animals – The Science of Behavior Change" with Susan G. Friedman, Ph.D.
By providing in-studio/in-home training and group classes, Debra helps clients create solutions to fit their needs and busy schedules. She stays up-to-date with current training methods and practices by attending workshops, conferences, and seminars both locally and nationally. Debra teaches group classes and private training sessions at a shared studio with Santa Fe Dog, LLC located at 1807 Second Street, #42. She also offers convenient, in-home private coaching sessions and small group semi-private classes for those not wanting to take the traditional training route. Training and teaching keeps her active along with a black Lab named Tess, and a chocolate Lab/mix rescue named Ruby.
While she's never met a dog she hasn't liked, she readily admits that Labrador's have a special place in her heart!
Dogs are, after all, man's best friend. The least we can do is try to understand them a little better. –  Dr. Nicholas Dodman, Tufts Cummings School of Veterinary Medicine